Naseem here. At some point over the past bunch of months, you may have wondered – "whatever happened to that band I kindasorta liked? They had that one song in that thing? There were beards, sometimes hats?"
In other words, we haven't written a newsletter in a long time. We've only played a few shows in the past few years. We haven't put out any new music. "Are they dead?" you may have asked. "Shame. They were cool, kindasorta."
I have an explanation for all of this. If you want to read it, see below. If you don't, and you're thinking "dude, you just wrote 'shows' in the title and aren't saying anything about them! That was a dirty trick," well that's a fair point. You can jump down to the bottom or click here and learn more about tickets that are now on sale for two big shows this fall, in Boston and in Washington, DC.
So, still with me? Okay. We're not dead. Frankly, I needed a little break. Not from you – we have heard from many of you, and are reminded of how fantastic this community is. And it's always so meaningful to us when you tell us how meaningful our music has been to you. Seriously, like, our egos like that.
You! We like you!
What I needed a break from was promotion. From the need to constantly be selling ourselves. The pandemic was a stark reminder of how much humans need the company of others – we are a social creature – and I was reminded of how important it is for that connection to be genuine. Real. Not just us sending emails into the world with "we hope you like us!" and "come to our show!" messages. I was realizing that our outreach to the world involved asking for things, as opposed to genuinely connecting with you.
And, our requests were all in the service of the next thing: come to the next show, buy our next record, etc. The pressure to promote led to a fixation on the future and a denial of the present. It led us to sometimes forget why we're making music in the first place.
The distaste I had for promotion seeped into a distaste for music itself, and I found that my relationship with music had changed. I had a hard time listening to bands without thinking "I wonder what their tour schedule is" or "do you think they ask for white or whole grain bagels backstage?" I had a hard time listening to the actual music without thinking of the business behind that music.
So I took a break, from this newsletter, and even from music, of my choosing at least. My playlists were filled with Disney hits (I have two young kids), with my listening confined to letting it go and never talking about Bruno. 
Thankfully, with time, I remembered music. I got back to basics by listening repeatedly to pieces that really move me: Arvo Part's 'spiegel im Spiegel,' the soundtrack to The Mission, most songs by Radiohead or The Smile or Atoms for Peace, Danger Mouse's Rome, The Clash's "what's my name", Kelly Clarkson's "since u been gone," Elliott Smith's Figure 8, the Milk Carton Kids' "snake eyes," Gillian Welch's Soul Journey.
All random, and all moving to me. So I feel…back. And am so lucky this group of musicians with me never left. We've been working on new songs – many of them. We've been experimenting with new approaches. We've been reconnecting.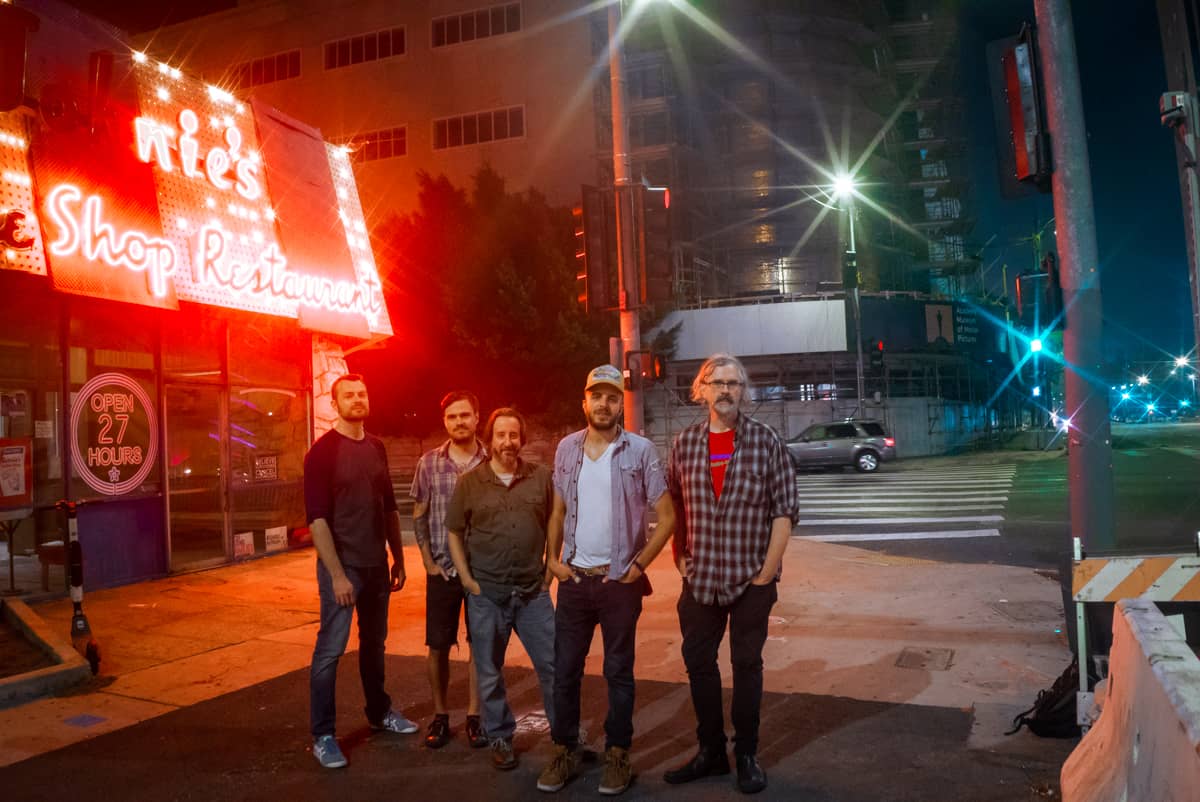 And I'm actually excited to, ahem, promote! We have two shows in the Fall that we're getting ready for. We hope you come. We'd love to see you, re-connect with you, and remember all the amazing things about music. 
Thanks so much everyone,
naseem and the flood
Washington, DC
Kingsley Flood with Glenn Yoder and the Western States
Saturday, September 9 Pearl Street Warehouse: 33 Pearl Street (on The Wharf), Washington, DC
8:00pm  Tickets here
Boston, MA
Kingsley Flood with the Shang Hi Los
Friday, October 6 The Burren: Davis Square, Somerville
7:00pm  Tickets here